Move to other company is one of the most reasons why employee requires resignation. It is nothing wrong with the move itself. None of employer (I believe) will mind with your decision (to move elsewhere), you are deserved and completely authorized for that no matter what your position is. But there is certain rule that you should follow.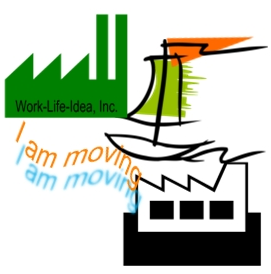 First of all, if you and employer are bound by an employment contract, then you have to follow the contract. Fail to follow the contract may cause you a serious problem.

Another "thing—must—done" is posting a notification letter in sufficient period prior to the resignation. Fail to this rule; you may not get a good reference you deserve. Below is a resignation letter example to notify current employer about your initiation to move in professional way:

Dear [Recipient's Name]

As required by my contract of employment, I hereby give you [your notice period] days notice of my intention to leave my position as [your current position].

I have decided that it is my time to move on and I have accepted a position elsewhere. This was not an easy decision and took a lot of consideration. However, I am confident that my new role will help me to move towards some of the goals I have for my career.

Please be assured that I will do all I can to assist in the smooth transfer of my responsibilities before leaving.

I wish both you and [the name of your current employer/company name] every good fortune and I would like to thank you for having me as part of your time.


Yours sincerely,

[Signature]
[Your name]


You are always free to modify or change it with your own word, that will be even better.
My purpose to post this Resignation Letter Example is just to give you an idea on how to make a resignation letter in the case that you are going to move to other company.